To improve the standard of the manufactured components and to increase the competitiveness of our products the company has invested more than 4 000 000 EUR over the past years. 
Multiple-slide presses for forming sophisticated components equipped with a device for checking the manufacturing process
Quenching lines for heat treatment and cementation of components
Drum galvanic lines zinc – chromate and zinc – nickel
 Automated packaging line
 By building a consignment stock of products for the most prominent customers we guarantee meeting any commitment for deliveries in time and the quality as required by customers.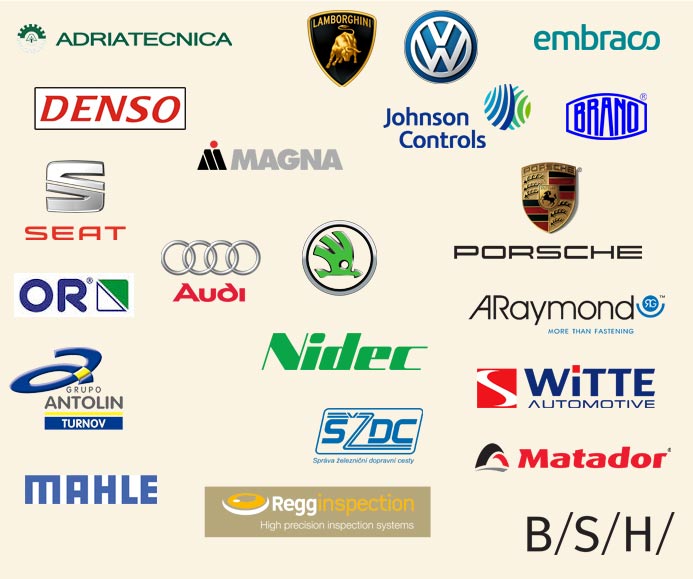 Long term aim
Our company´s long term aim is permanent self-improvement and this aim is also reflected in the long term development strategy for the period up to the year 2028. The future of the company goes hand in hand with further investment which will secure the growth of production productivitywith the highest demands for quality, higher effectiveness of quenching and surfacing and of all the system of logistics and customer services.
By meeting the above goals we want to move forward among the European and global manufacturers of jointing material for the existing and new customers concerning car manufacturers, car industry subcontractors and manufacturers of compressors with the maximum demands on the supplied components.